July 2022 Revision & Exam Preparation Program (For Mt Lawley Students ONLY)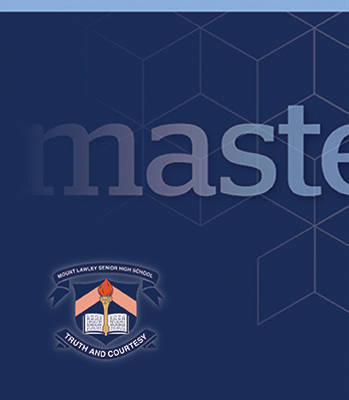 Mt Lawley Senior High School Students Only
SUNDAY 10 JULY TO FRIDAY 15 JULY, 2022
The Mt Lawley Senior High School Exam Preparation program will assist students in preparing for their Semester 2 and ATAR exams.
THIS PROGRAM INCLUDES:
SESSION 1 Sunday 10 July to Tuesday 12 July
SESSION 2 Wednesday 13 July to Friday 15 July
Structure
The classes will be delivered on the Mt Lawley campus. Each subject consists of six hours of teaching over three days.
Tuition Fees
$40 for 6 hours of teaching
ENROL NOW
SESSION 1 Sunday 10 July to Tuesday 12 July
SESSION 2 Wednesday 13 July to Friday 15 July
Choose one subject per time-slot
Venue: Mt Lawley SHS
SESSION 1 - Sunday 10 July to Tuesday 12 July
Time: 8.30am to 10.30am
Ancient History Year 12, $40.00
Chemistry Year 12, $40.00
Phys Ed Studies Year 12, $40.00
Psychology Year 12, $40.00
SESSION 1 - Sunday 10 July to Tuesday 12 July
Time: 10.40am to 12.40pm
Maths App Year 12, $40.00
Maths Methods Year 12, $40.00
Human Biology Year 12, $40.00
SESSION 1 - Sunday 10 July to Tuesday 12 July
Time: 12.50pm to 2.50pm
English Year 12, $40.00
Geography Year 12, $40.00
SESSION 1 - Sunday 10 July to Tuesday 12 July
Time: 3.00pm to 5.00pm
Literature Year 12, $40.00
SESSION 2 - Wednesday 13 July to Friday 15 July
Time: 8.30am to 10.30am
Biology Year 12, $40.00
English Year 12, $40.00
Human Biology Year 12, $40.00
SESSION 2 - Wednesday 13 July to Friday 15 July
Time: 10.40am to 12.40pm
English Year 12, $40.00
Maths App Year 12, $40.00
Physics Year 12, $40.00
SESSION 2 - Wednesday 13 July to Friday 15 July
Time: 12.50pm to 2.50pm
EAL/D Year 12, $40.00
Economics Year 12, $40.00
SESSION 2 - Wednesday 13 July to Friday 15 July
Time: 3.00pm to 5.00pm
Chemistry Year 12, $40.00
Maths Specialist Year 12, $40.00
Modern History Year 12, $40.00