Atarget Term 1, 2022 Master Classes for Years 11-12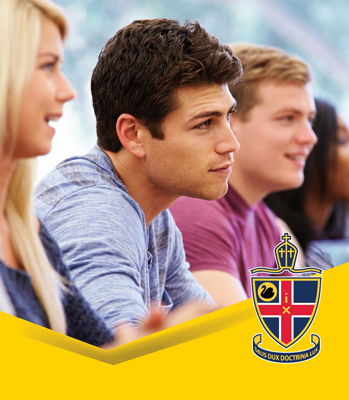 CHRIST CHURCH GRAMMAR SCHOOL
For years 11 and 12 students
Master Classes are one hour sessions conducted once a week in term time. Each week they reteach, revise and reinforce the topics and areas of study that the students are dealing with in their classes at school.
Master Classes offer students:
Ongoing academic support
More confidence at school
A better chance of success in assessments
Individualised help solving specific problems
Small group classes
A SUCCESSFUL PROGRAM
All students attending our programs report that they feel more confident in tackling their assessment at school. Some students find it very difficult to sustain an independent study program. These Master Classes offer them a structured way to comprehensively prepare for their exams.
Tuition Fees
$400 per subject for 8 weeks of teaching or a pro rata payment based on the number of sessions attended.
*Please note: A full refund is only paid where the scheduled Master Class clashes with a school event or a doctor's certificate is produced to verify illness
ENROL NOW
TERM 1: Saturday 12 February to Saturday 2 April, 2022
Choose one subject per time-slot
Venue: Christ Church Grammar School Campus, Claremont
Year 11 Program
Time: 1pm to 2pm
English Year 11, $400.00
Year 11 Program
Time: 2pm to 3pm
Chemistry Year 11, $400.00
English Year 11, $400.00
Year 11 Program
Time: 3pm to 4pm
Maths Applications Year 11, $400.00
Physics Year 11, $400.00
Year 11 Program
Time: 4pm to 5pm
Maths Methods Year 11, $400.00
Literature Year 11, $400.00
Year 11 Program
Time: 5pm to 6pm
Maths Specialist Year 11, $400.00
Year 12 Program
Time: 1pm to 2pm
Human Biology Year 12, $400.00
Year 12 Program
Time: 2pm to 3pm
Maths Applications Year 12, $400.00
Maths Methods Year 12, $400.00
Year 12 Program
Time: 3pm to 4pm
Chemistry Year 12, $400.00
English Year 12, $400.00
Maths Specialist Year 12, $400.00
Year 12 Program
Time: 4pm to 5pm
Chemistry Year 12, $400.00
Literature Year 12, $400.00
Physics Year 12, $400.00